August 12, 1970
With the stroke of a pen, President Richard Nixon forever replaces the United States Post Office Department with the United States Postal Service, changing the balance of national security forever.
March 13, 1970
President Richard Nixon hatches his plan along with top advisers, H.R. Haldeman, Dwight Chapin, and John D. Ehrlichman. Four months later the Postal Reorganization Act of 1970 was signed into law in the dead of night.
April 30, 1973
President Richard Nixon discusses plans with top advisers Bob Haldeman, Donald Ehrlichman, and Henry Kissinger. Within two years, all four men were either convicted or accused of multiple felonies and war crimes of disreputable nature.
September 8, 1974
President Richard Nixon and Vice President Gerald Ford meet to discuss the future expansion of the Postal Services Act, a secret edict pushed through the shadow Congress Nixon formed the prior year. It has since been expanded ninety-five more times, despite the fact that it doesn't officially exist in any book of law.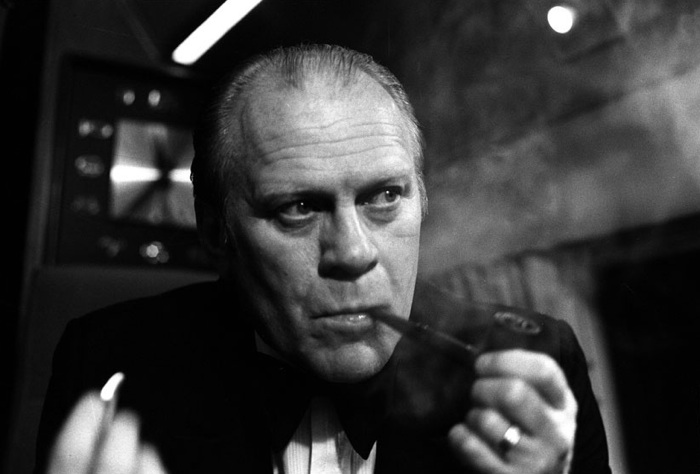 December 31, 1974
President Gerald Ford discusses his plan to further expand the Postal Services Act with his cabinet while imagining himself to be a James Bond villain.
May 11, 1976
President Gerald Ford sits at a tiny table signing yet another expansion of the Postal Services Act, while members of Congress clap politely behind him.
December 13, 1977
President Jimmy Carter signs into law yet another expansion of the top secret Postal Service Riots Act, as members of Congress look on. President Carter later stated that this was the gravest mistake he had made since the war.
March 10, 1982
Upon news of the Soviet Union's invasion of Afghanistan, President Ronald Reagan gives his nonverbal approval of Kissinger's plan to expand Postal services to areas within the Afghanistan border and beyond. After twenty-nine postal workers mysteriously disappear in the hills of Tora Bora, President Reagan calls back the mission and says maybe it wasn't his best idea.
January 27, 1984
President Ronald Reagan meets with Chinese President Jiang Zemin to discuss bringing postal delivery to China.
October 5, 1987
President Ronald Reagan signs yet another expansion of the Postal Services Act while members of Congress watch.
December 8, 1987
President Ronald Reagan and General Secretary Mikhail Gorbachev sign a treaty granting full rights and privileges to the United States Postal Service to deliver mail anywhere within the Soviet borders with the proviso that they be accompanied by an attractive member of the opposite sex at all times. It is rumored that General Secretary Gorbachev is seriously not happy about this.
October 26, 2001
President George W. Bush signs into law yet another expansion of the Postal Services Act, this time including warrantless wiretaps, double-secret "no knock" warrants, and secret prisons in Eastern Europe and Central America. The American media heralds this as a victory against terrorism, while others disagree.
May 30, 1974
The first graduating class of the CIA Postal Workers Academy. Within three years, half of these men are killed in mysterious circumstances. The survivors were never heard from again. Did they know too much?
May 31, 1977
The 1977 graduating class of the CIA Postal Worker Academy. Three of these men were found murdered in a brothel in the New Orleans French Quarter five weeks after this photo was taken. The remaining graduates have never been heard from again. Did they know too much?
September 4, 1978
African-American postal workers are used to infiltrate the Black Panther's chain letter system in Pittsburgh Pennsylvania. Seventeen Panthers were later imprisoned for mail fraud, while leader Blacky Stevenson was found dead of autoerotic asphyxiation in his mother's basement. Did they know too much?
January 8, 1982
Newly installed mail placement booths allow African-American postal workers to scan and sort mail at twice the speed as prior mail placement booths. It is believed that this directly lead to the fall of the Berlin Wall eight years later.
April 2, 1983
Sometimes, it's just easier for postal workers to heap all the letters in a big pile, then start picking ones at random to read.
June 18, 1988
Postal workers are often forced to endure brutal conditions, spending as much as three hours at a time standing in place sorting mail, before being forced to take mandatory reflexation periods to combat stress fatigue. It's rare for a worker to last more than three months before cracking and getting shipped off to yet another island paradise for recumbent therapy. Many never return.
November 1, 1984
By the mid-1980's, postal outposts had been entrenched in hamlets and villages across the northeast tri-state region, all under the unsuspecting watchful eye of Jane and Joe Q Public.
September 30, 1982
Hollywood is recruited to lure young television viewers into a false sense of security by portraying postal workers as fun and lovable rascals rather than nefarious super-assassins. The character of Cliff Clavin was later introduced into the Toy Story film series, as well as other Pixar productions in order to begin recruitment at even an earlier age.
July 24, 1985
Karl "Mailman" Malone takes to the NBA as a precursor to the Postal Service's propaganda campaign to dominate the sporting world, including basketball, professional cycling, and muscle car stamps.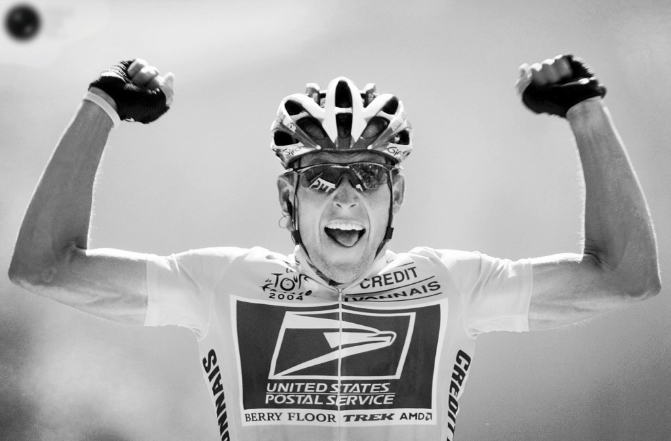 February 16th 2010
Disgraced professional cyclist Lance "Mailman" Armstrong is forced to retire in order to distance the Postal Service from Armstrong's tainted legacy. Rumors swirl that postal workers were used as guinea pigs in the development of Armstrong's performance enhancing drugs. While no postal worker has tested positive for PED's, neither did Lance Armstrong.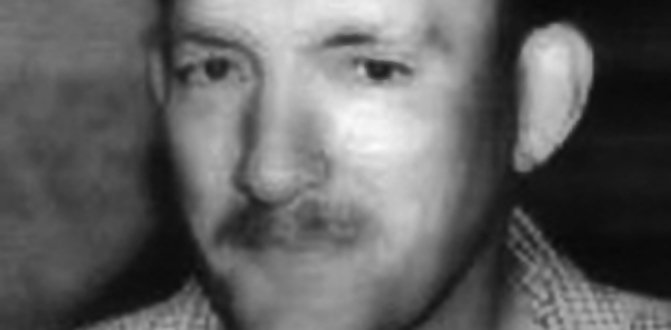 August 20, 1986
Patrick Henry Sherrill killed fourteen and wounded six at a postal facility in Edmond Oklahoma. Was he trying to expose the truth, or was he just following orders?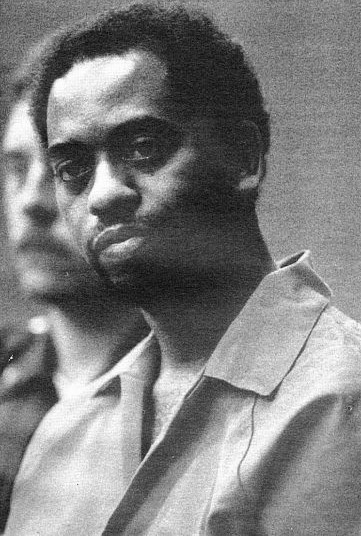 October 10, 1991
Armed with a machine gun, grenades and a samurai sword, recently fired postal worker Joseph Wayne Harris murdered four people, including his former supervisor, her boyfriend, and two former coworkers. Was he trying to expose the truth, or was he just following orders?
November 14, 1991
Former Postal Worker Thomas McIlvane shot and killed five people including himself with a sawed-off Ruger 10/22 rifle in the Royal Oak Michigan post office. He had been fired for "insubordination" yet anonymous sources suggest it was something else entirely. Was he trying to expose the truth, or was he just following orders?
May 6, 1993
Postal workers Lawrence Wayne Jasion and Mark Richard Hilbun kill four people, wounding three at separate incidents in Michigan and California. The Postal Service attributes the apparent coincidence to a copycat effect, yet many insiders point to more dubious affairs. Were they trying to expose the truth, or were they just following orders?
April 4, 2006
Postal worker Grant Gallagher runs over his female supervisor in the parking lot of his Baker City, Oregon post office, before shooting her repeatedly with his .357 Magnum handgun until she was dead. Police reports attribute Mr. Gallagher's behavior to a change in his postal route, though friends and family remain unconvinced. Was he trying to expose the truth, or was he just following orders?
October 18, 2010
Chastain Montgomery Sr. and his son Chastain Montgomery Jr shoot and kill two postal workers in the small West Tennessee town of Henning. The media claim the incident was little more than a third-rate burglary gone wrong, but many loose ends remain unsolved. Were they trying to expose the truth, or were they just following orders?
May 25, 2010
Postal worker Thomas Yardley shows up to work in a panda suit to terrorize his coworkers after being denied a promotion he felt he was due. Mr. Yardley is subsequently suspended with pay and eventually given an early retirement.
The Evidence Gallery
Judge with your own eyes. The explosive evidence they don't want you to see!